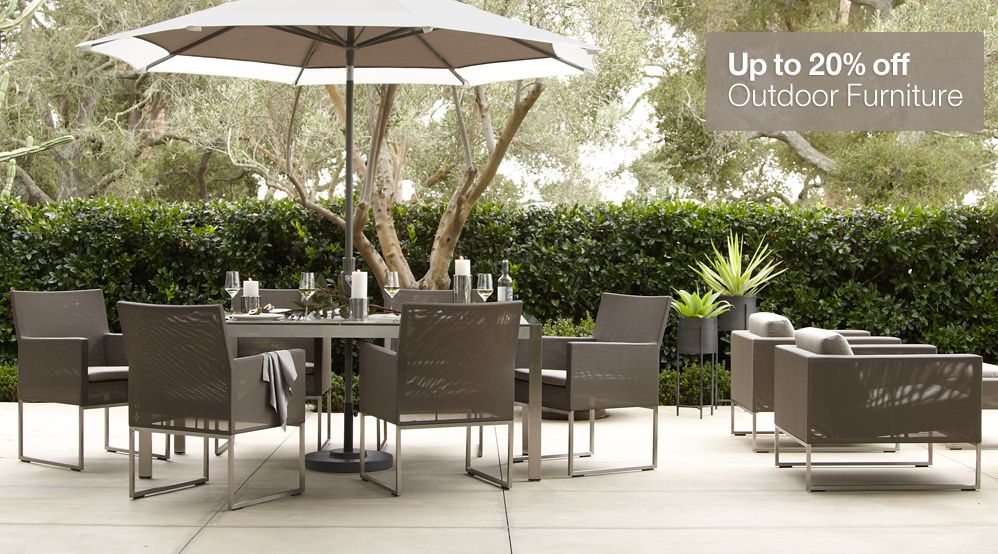 Crate and Barrel is having a couple sales from now until July 1st. They are offering up to 20% off outdoor furniture and accessories. They are also offering free home delivery on furniture until July 1st. If you are looking to update your outdoor furniture or add it to your new deck now is the time to buy. Here are some examples of their outdoor pieces.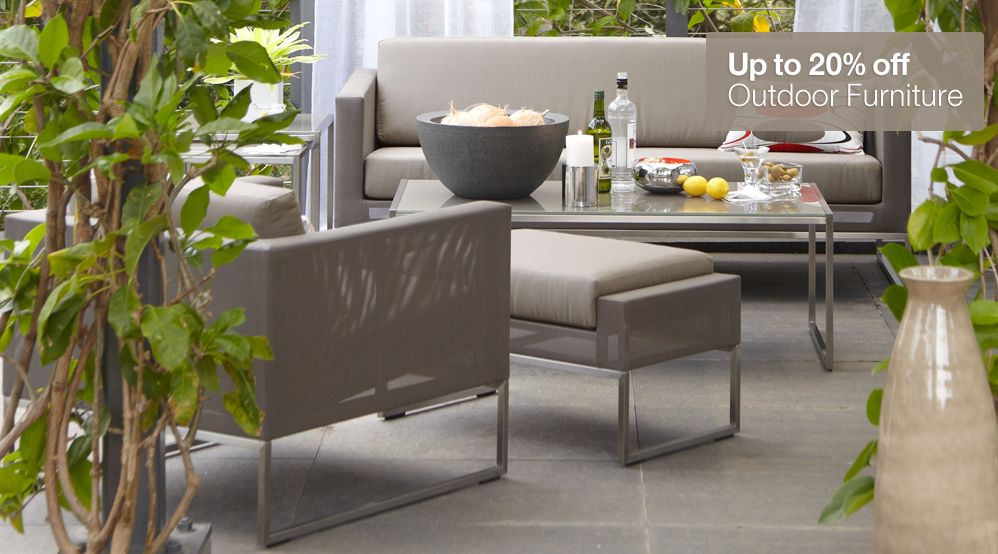 The Dune series is my favorite outdoor collection from CB2. The brushed alluminum legs and modular forms make it a very attractive furniture set. The grey coloring makes it easy to compliment any home.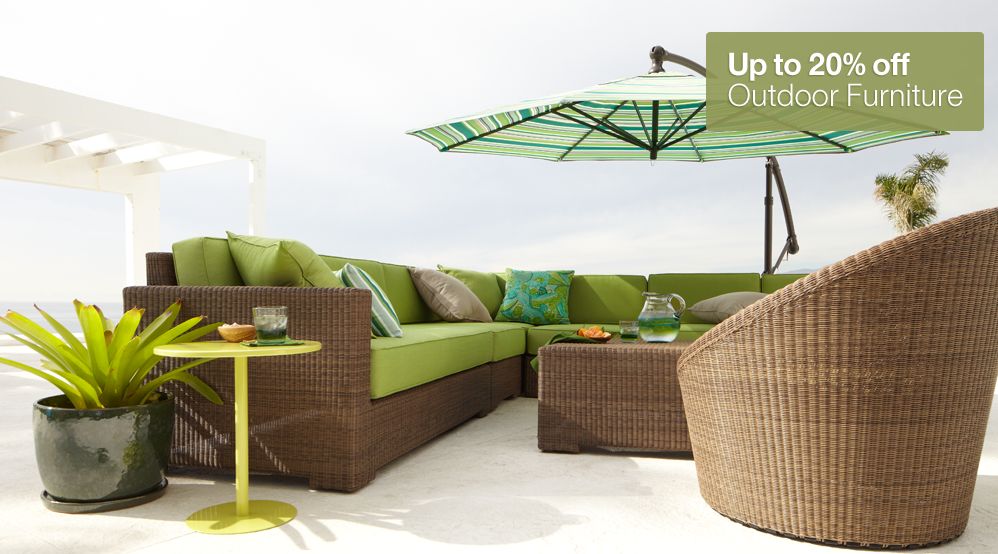 The Sanibel collection would be my second favorite collection from Crate and Barrel. I have always loved lime green in product pieces. I feel it brings a vibrant yet appealing color scheme to any item. This collection can be bought in many different arrangements depending on your outdoor needs.